What Is A Demarc Extension?
A demarc extension is defined as:
The transmission path originating from the interface of the access provider's side of a telecommunications circuit Demarcation Point within a premise and ending at the termination point prior to the interface of the edge Customer Premises Equipment. This may include in-segment equipment, media converters and patch cords as required to complete the circuit's transmission path to the edge CPE. See Diagrams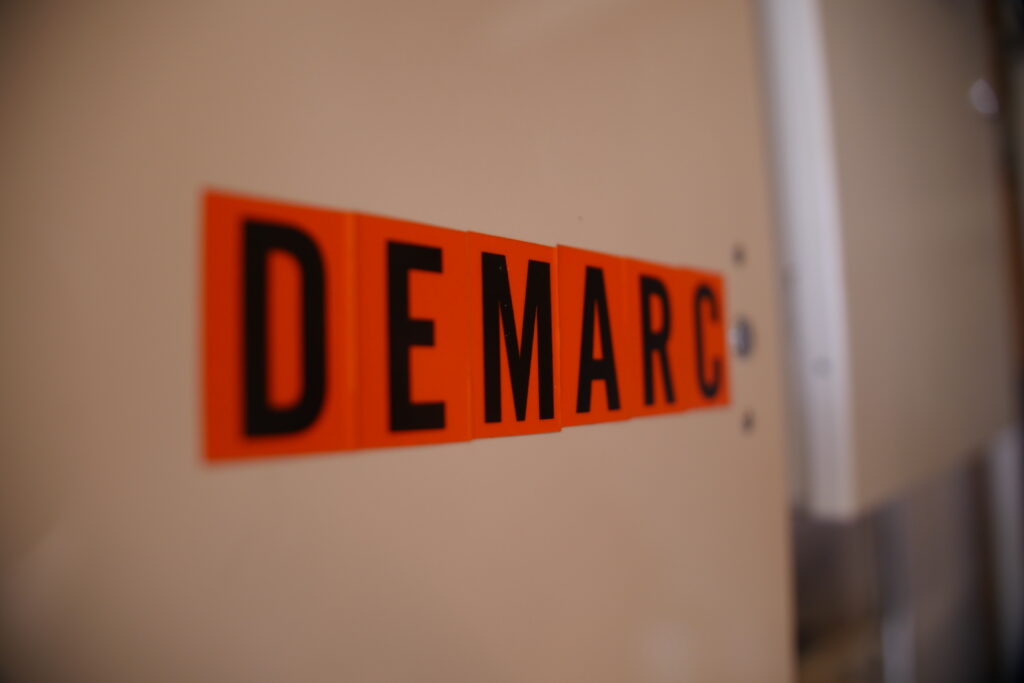 The Critical Role of the Demarc Extension
Demarc extensions are often trivialized and overlooked before installation of network services. Due to this, it can become the main point of contention when a circuit is not working properly or has not been delivered on time. Thus, because of the critical role it plays in network services, the demarc extension can have major impacts to business operations when not working properly.
Demarc Extension Service Options
Due to the confusion in the industry over standards, methodologies, and servicing responsibility, it can be difficult for the end user to decide how to proceed with the installation of a demarc extension. Sometimes the Carrier will provide the service through a subcontractor or their internal staff while other times the end user/subscriber is responsible for all associated management, costs and time requirements.
In either case, Demarc Extension Nationwide can offer many advantages including experience, expertise and the ability to extend your circuits as well install and service your eCPE on a nationwide scale, thus reducing your truck rolls and deployment costs.
For more information regarding Demarc Extension Nationwide and how Concert Technologies can accelerate your next demarc extension deployment, contact a Concert Technologies representative today!
Find out how Concert Technologies can help you with your next demarc extension.